INSPIRING THE STREET YOUNGSTERS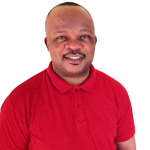 This is a space where homeless youngsters can express, discover, develop, and explore their talents for the purpose of fulfilling their own dreams. AKHIN is the flagship name of Save the Street Child Foundation, derived from the Yoruba tribe word "AKIN," which means resilience, courage, fearlessness, and independence. The organization was established in 2019 to address the imminent problems that homeless youngsters face in Nigeria. The founder, who lived on the street for 12 years in the early stages of his life, experienced these problems firsthand, faced by homeless youngsters in Nigeria. They are faced with an inhumane, loveless, hazardous environment on the streets of Nigeria that exposes homeless youngsters to diseases, abusive drug use, and involvement in criminal activities that often lead them to prison or juvenile delinquency centres. In response to these challenges, we founded AKHIN, an organization providing an alternative learning space for homeless youngsters in Nigeria, where they can discover, develop, and explore their talents and dreams.
Nigeria, where all homeless youngsters have access to nurturing and loving spaces where they can express themselves, practice freedom, and develop their potential as an alternative to ending up on the street.
By providing an alternative learning space, we create an opportunity for homeless youngsters to dream and be empowered with the necessary tools to achieve their dreams.
We are working with homeless
youngsters  (age 12-25 years ) in Nigeria.
A one-year residential program designed to empower beneficiaries by  nurturing their talents for successful reintegration  into society.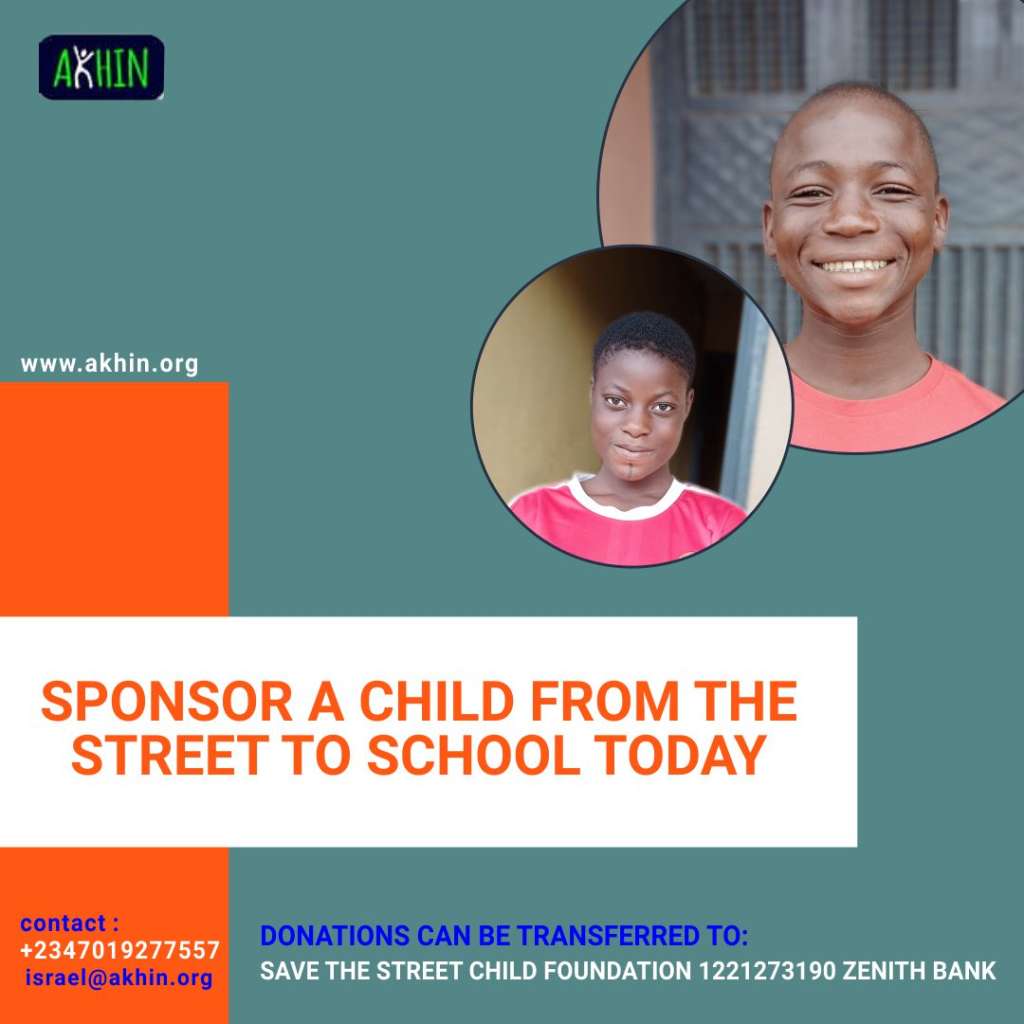 AKHIN FROM STREET TO SCHOOL PROJECT
Imagine a world where every child has the opportunity to dream, learn, and thrive. Today, we invite you to be a part of a heartwarming journey that promises just that. The AKHIN Foundation has made a remarkable difference in the lives of 12 deserving homeless children who were once lost on the streets and now stand at the threshold of a brighter future.
These resilient young souls have been rescued from the harsh streets, given a second chance, and nurtured back to health and happiness by the AKHIN Foundation. They are ready to reclaim their childhoods and eager to embrace education as a stepping stone towards a life of dignity and opportunity.
However, the path to education is paved with hurdles, and that's where your generosity comes in. We're seeking your support to provide these 12 children with the essentials they need to thrive academically and personally. Your contribution will directly fund their school fees, ensuring they have access to quality education without barriers. Moreover, your kindness will help them with school bags, shoes, belts, uniforms, books, and nutritious lunch meals – the fundamental building blocks of a successful education.
A mere 75,000 naira (96.83$) per child for one term can transform their lives and open doors to countless possibilities. Your donation will do more than cover their education expenses; it will empower them with the tools and confidence to break free from the cycle of poverty, allowing them to become future leaders, professionals, and contributors to society.
Join hands with the AKHIN Foundation in this noble endeavour. Your support will not only make education accessible for these 12 young minds but also set an example for others to follow. Let's show these children that the world cares, believes in their potential, and stands united to uplift them.
To donate, see the account details below.
Account name: Save The Street Child Foundation
 Account number: 1221273190  Zenith Bank
Welcome to AKHIN a centre where potentials are discovered,  developed and explored for the purpose of achieving individual dreams and aspirations. 
This video is to take you through what our days look like at all our centres, and how the youngsters are changing their own lives.  
We would love to hear from you, please contact us for support and sponsorship.