AKHIN (meaning Resilient, Courageous, fearless and independent) is the flagship program of Save the Street Child Foundation, through which homeless street children and young adults are empowered to discover their own passion and dream and develop themselves toward achieving their dreams. We aim to achieve this through an alternative learning space that allows homeless street children and young adults to jump back into society, having gotten the rightful skills needed to excel in any sphere of human endeavour they might have chosen to pursue.
AKHIN 2023 1Q NEWS LETTER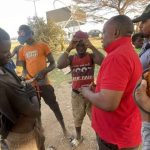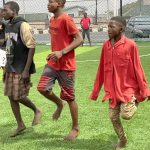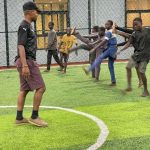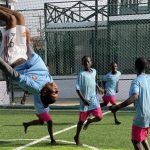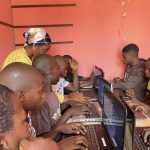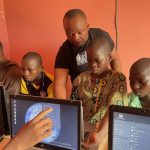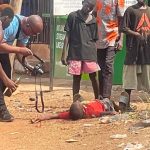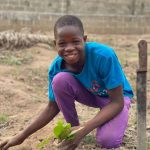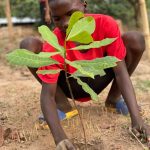 In January 2023, we organized a street football tournament, for homeless youngsters, 25 participants attended the football competition and 5 of the youngsters were offered scholarships. the participants were taken through medical treatment and home tracing was carried out to see the situation of the family. The 5 participants then start their rehabilitation and preparatory class, where they learn to read and write in English and their mother language, basic mathematics and the use of computers.
During their three months of preparation, participants were trained to tell their stories and they produced a short movie which will be available on our YouTube channel soon.
One important part of this process is when the participants were asked to give back to the society that perhaps has neglected them for a long time. The participant responded to this with love by planting trees in public schools and police station.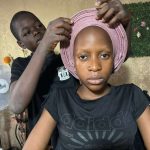 Farouq Adebayo
Make-up Artist
Farouq a formal homeless youngster has faced unimaginable challenges throughout his life, including being homeless for over half a decade. Despite these hardships, he has not given up on his dreams and is now pursuing a career in the make-up industry. We can all take inspiration from his resilience and determination, and we wish him all the success in the world as he continues his journey.
Mubarak Sarafadeen
A car eletrical repairer
AKHIN foundation met this amazing youngerster in 2019, he had a tough start. His father was an expert in car electrical repair, but the family fell apart, and he suffered abuse from a stepmother. Despite it all, he finished junior high and pursued his father's trade. His resilience inspired those around him.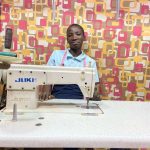 Sodiq Quadri
A fashion designer
Sodiq's inspiring story started in 2019 when he discovered his passion for fashion after being rescued off the streets. Since then, his dedication and resilience have enabled him to excel in the fashion industry, motivate others, and he is determine to overcome poverty cycle in his fa,mily.
"There are millions of shoes on earth, wasting away and contributing to the destruction of our planet. Why should we create new ones when we can repair the ones that have been thrown away? This was the inspiration behind our self-learning center where Samson, a former street child, is learning the art of cobbling."